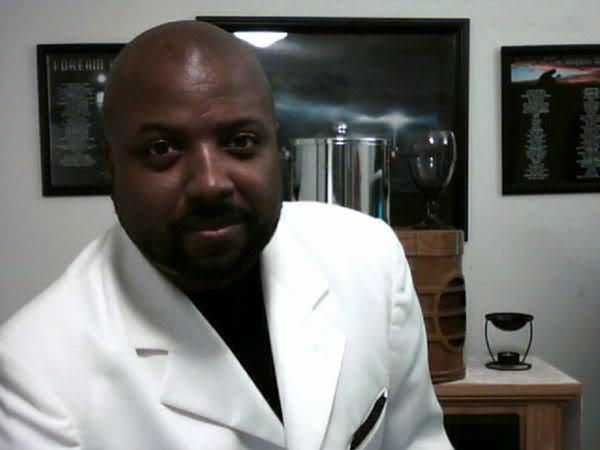 In an age where an artist-entertainer is known by either one style or another, what you have in SongMaestro is that rare renaissance man who brings to bear decades of classical training combined with his natural cultural influences of Motown, R&B, and family influences as the son of a Gospel evangelist, raised in the same church circles that produced Toni Braxton, Star Point, and The Van Dykes.
When these talents are applied to other styles like country, rock, swing, and standards, there is a flavor and energy that simply captivates the audience.
SongMaestro has been most praised for his performance versatility singing cover material and his ability to morph his vocal style and stage presence to channel the spirit of each genre of music while taking the audience back to the era in which it was first heard.
With his unbelievable vocal range, audiences have been known to crowd the stage as SongMaestro takes them on a musical journey, insisting that the accompaniment quiet down to prove that he is the one actually singing each song. He is THAT GOOD! JUST LISTEN TO THE SAMPLES PROVIDED.
A native of the Baltimore/Washington DC area, off stage he is the Paul Robeson Renaissance Man of our times- a published author, lecturer, poet, and commentator, equally known for both his progressive and conservative challenges to the minds of students and listeners to his guest radio appearances- offering candid and balanced commentary to societal and world events.
However, "The SongMaestro" name was earned in the early 90's when he was hired last minute to stand in with a show band whose singers had a flight delay. The band fully expected to have to limit their play list. Instead, they performed nearly everything on their set list including audience requests that brought the house down. The SongMaestro was born.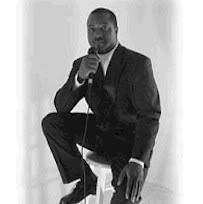 From his 1980's collegiate days at Bowie State University serving as Solicitor General, SongMaestro sang classical leads for the university choir while also composing and performing a Black History Month Tribute to Martin Luther King which he unveiled at a gubernatorial event. He later singularly, scripted, co-directed, and hosted the university's pageant to much acclaim. This lead to a student post with Student Activities where he traveled as part of a small group to entertainment conferences to evaluate talent to book at major and minor events for the college.
In that capacity, SongMaestro had the privilege of meeting and learning from artists such as Minnie Pearl, Howie Mandel, Anita Baker, Phyllis Hyman, and Najee while also serving as campus attache to visiting dignitaries such as author James Baldwin, former Congresswoman Shirley Chilshom, and author Alex Haley whose family was also a part of his surroundings.
He would later move on to appearing on televised pageants and as an opening act and songwriter for country and 50's and 60's bands. After appearing on Denver's Tom Slick 50's Show, SongMaestro became a crowd favorite warming up the audience and often joining the band on stage after the departure of Frankie Valens, who had joined the band for a spell after his more famous days.
SongMaestro returned to Maryland in the capacity of a writer and journalist assisting his late family friend comedienne, billboard award winning radio host, and Reagan Administration Presidential Anti-Drug Spokesperson,  Arthur Takeall as biographer of his life. In that capacity, he had access to such luminaries as James Brown, Little Richard, The Commodores, The Chi-lites, the Main Ingredient, where his depth and knowledge of the industry was furthered.
SongMaestro went on to do demo and background vocal and songwriting work for various Tennessee country music studios where he became influenced by such legends as Ralph Stanley and The Carter Family Fold and served as the only African American board member in the history of a major country music historical society. This led to kinship and friendships with a number of producers and writers for artists such as Tim McGraw.
Coming full circle on his Journey, SongMaestro's most recent direct musical influences have come from such blues Legends as Bobby Rush, the late Bobby Blue Bland and others who have taught him the nuances of how the emotional journey of life can change one's understanding of a song. Much of SongMaestro's vocal acclaim of recent years, he attributes to what these legends have taught him.
Could SongMaestro have been an equally bright star? You listen and decide for yourself. But he has long since decided that his priceless love for music is greater than the cost of fame. That is why you always see such joy in his performances.
Musicians love to accompany SongMaestro.  He relates to audiences with a style and charm not seen since the days of the old variety show. The warmth and humor he shares with his band mates on stage is a contagious welcome home as they journey from song to song eventually bringing back memories to audience members of all ages.
A SongMaestro Show is not just a class act, it is a Special Occasion. With an almost  limitless performance  repertoire, each show is carefully crafted with the right music selection, accompaniment, and backup singers as necessary to create just the right mood.
One of the most difficult decisions any event planner can make is in trying to accommodate the various tastes represented by multi-generational or multicultural audiences. Most acts are simply too one-dimensional.
As a lead singer, host, producer, and writer, SongMaestro understands entertainment. An east coast native, his natural understanding of protocols made him a host much in demand in corporate and political galas ranging from election night gubernatorial and presidential celebrations, special events on Washington DC's embassy row, international events sponsored by the World Bank, and celebrity society events.
Once you decide the range of music you want covered for your event, it is then time to consider how dynamic you want the presentation to be. Of course, the more dynamic, the more expensive.  Whether you want a variety show or one tailored to Country or Motown, we've got you covered with the music.
Regardless of your budget, SongMaestro brings you the same programming excellence and exacting production standards he learned working for producers of million dollar events.
Having a dance? Hire a band. But when you need to impress. When you need to make it special… and in the end, still dance your socks off, you need The SongMaestro.
AVAILABILITY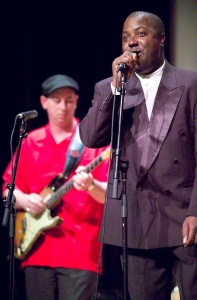 SongMaestro is available for shows nationwide and internationally. Whenever possible there can be considerable cost savings when events are scheduled close to periods where he may already be scheduled in a particular region.
The types of shows that are typical include cameo appearances to perform by soundtrack or single instrument accompaniment, a solo act as an intimate one man show, a cocktail or dinner show with a single accompanist or trio, or as a featured act with full band for festivals, receptions, benefits, conventions, and other special events.
Multiple date  appearance requests from resorts, cruises, or reputable lounges are considered on a case by case basis according to the established contract schedule.
Bands that require stand in vocal talent for contracted events or recording projects are also welcome to  contact SongMaestro who, in addition to being an outstanding vocalist, is also a talented composer and songwriter.
JOIN SONGMAESTRO & COMPANY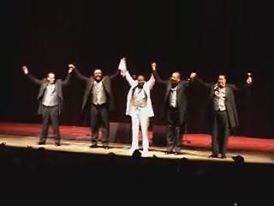 We are always looking for versatile and accomplished instrumentalists and bands that are available to gig with SongMaestro.  We prefer "professionals" over "artists".  The point is that gigging with SongMaestro is about fulfilling the client needs more than satisfying a thirst for stardom. If sending the client home happy knowing that the discipline of your craft made their event a memorable one is something you can live with, then you are the type of musician and band we want to work with.
One way we reduce travel costs for our customers is that we use musician's unions, entertainment companies, and well established local and regional show bands and vocal groups as backup for shows when booking in various regions. We have found that combining local flavor with the novelty of outside talent to be a winnable formula.
HOST & PRODUCER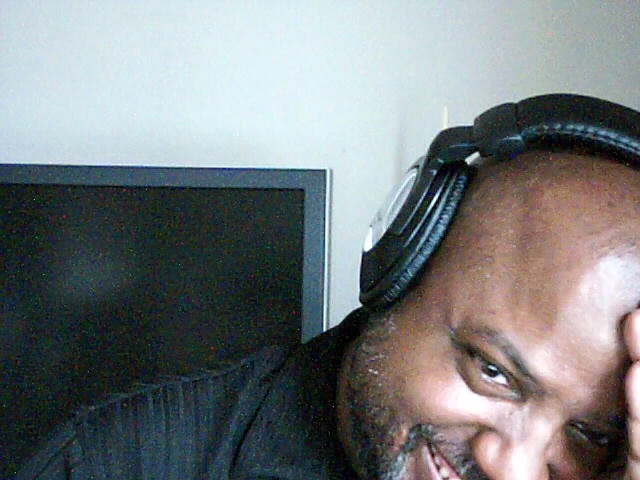 While most performers with his vocal skills preferred to reach for stardom, SongMaestro sought the mastery of production. As a producer, host, and writer he understands the crafting of an event from beginning to end.
SongMaestro has produced radio, television, and stage productions  which prominently feature other entertainers.
With SongMaestro, you aren't just booking a band, you are hiring a production. Every attempt is made to coordinate your entertainment request so that it seamlessly integrates into your overall event scheme. Moreover, with such versatility of talent, you have a confident entertainer capable of adjusting as the needs of the event may require.